Badger Footrest - Standard Length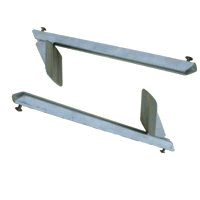 This is the standard Badger footrest with a track length of 305mm allowing a pedal adjustment of 290mm.
Badger footrest are the most popular in the world for competition kayaks. Unlike other models they are rock solid with no annoying pedal movement. The pedals are locked in to the track by simple forward pressure and easily adjusted by pulling the pedal back to slide. Robust aluminium construction guaranteed to last for years.
Spare pedals, tracks, slider inserts, screws and seals are all available on request.
£35.50 inc.VAT (£29.58 ex.VAT)